About Me
John Lowry Spartan Capital is the Founder and Chief Executive Officer of Spartan Capital Securities, LLC.
Lowry has been the Chief Executive Officer of Spartan Capital Securities, LLC. since he founded the Firm in 2007. For the past 15 years, he has driven the company's growth and stabilization during the most turbulent market in the economy's history. His unique ability to lead, his long-term vision, and his ability to overcome short-term setbacks have ensured Spartan Capital's success.
Before founding Spartan Capital Securities, LLC., Mr. Lowry held several leadership positions spanning his 25-year career in the securities industry. He built his acumen through executive leadership roles in investment banking and strategic business development. These roles established him as a powerhouse and innovative leader with over two decades of experience in public and private finance transactions, exceeding $100B in aggregate capital raised.
Such transactions included IPOs, up lists, follow-on offerings, registered direct offerings, CMPOs, at-the-market offerings, PIPEs, traditional private placements (including pre-IPO and pre-up list bridge offerings), debt offerings, IPOs of SPACs, equity line transactions, and cross-border securities offerings. Additionally, he facilitated M&A transactions (including reverse mergers) and provided advisory services to public and private companies.
Through Mr. John Lowry's passion for philanthropy, he and his wife, Cynthia, established the Little John Foundation, which was borne from their belief that all children deserve to be supported through any medical, emotional, or financial crisis, despite the situation.
Through the Little John Foundation, they work to partner with charities that align with these values, such as St. Jude Children's Research Hospital, The New York Society for the Prevention of Cruelty to Children (NYSPCC), and Save a Child's Heart (SACH) as well as other charities that Mr. Lowry actively supports including American Heart Association, Wounded Warrior Project, and American Cancer Society.
Mr. Lowry resides in New York City with his wife and three children, with whom he enjoys spending most of his free time.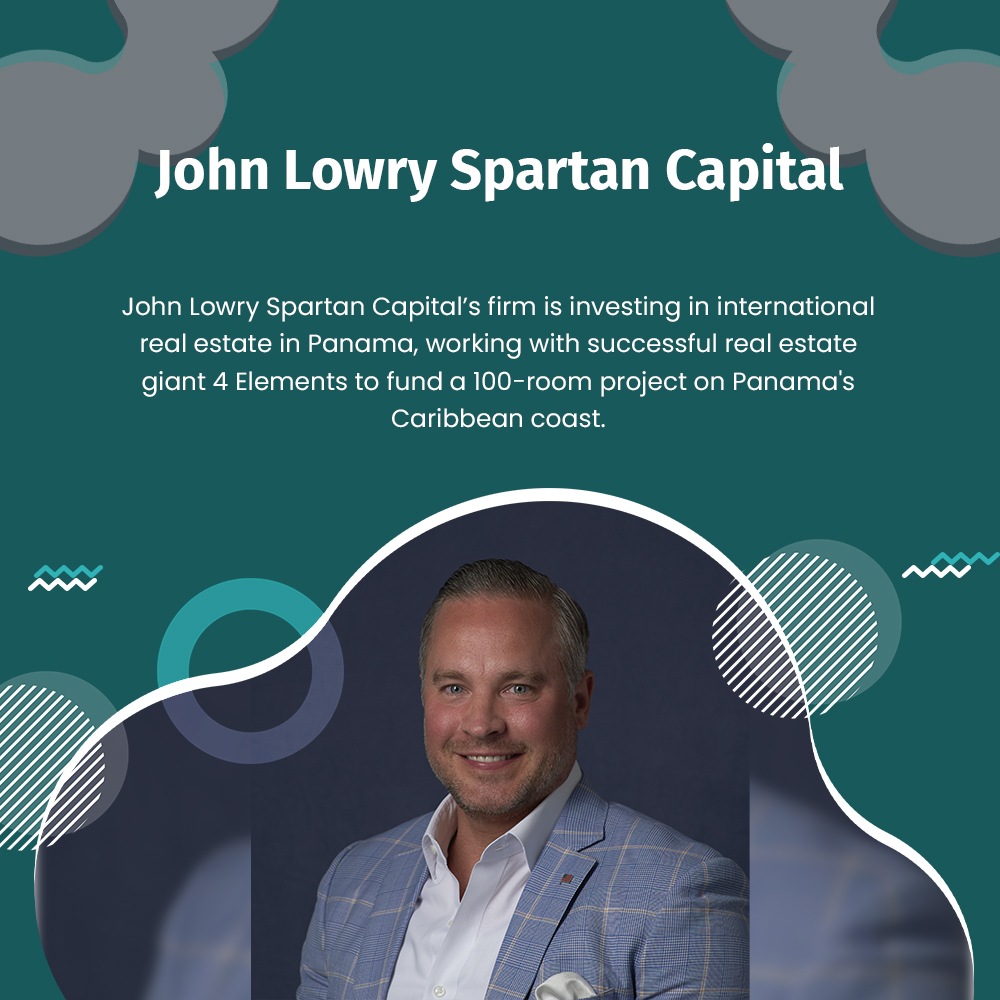 Portfolio
John Lowry Spartan Capital
Get In Touch
Contact with John Lowry Spartan Capital